We are a full service sign and graphics company with complete design, production, and installation capabilities. Some of our most popular services are mentioned below, but we can and do offer much more. If you have a question or don't see a product type here, give us a call or Contact Us for more info.
Digital Printing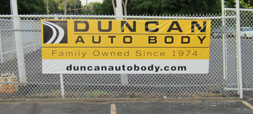 Our Printing capabilities range from stickers and decals to full color banner over 10 feet! We print using water-based latex inks that are outdoor durable for years. Our materials are the best in the industry with brands like 3M and Avery.
Dimensional Lettering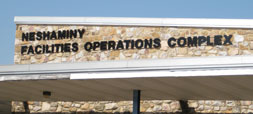 Custom, exterior and interior dimensional lettering and logos in a variety of materials including acrylic, aluminum, steel and more. Dimensional letters create a statement for your business or organization.
Vehicle Wraps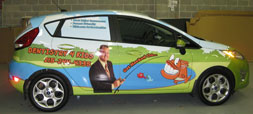 A vehicle wrap is a proven , cost-effective method of advertising your brand in a stylish, memorable way. Our custom design are printed on 3M's highest quality materials and our skilled installers are certified by 3M also.
Sign Panels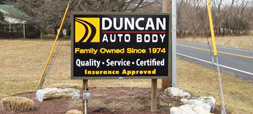 Full color or cut vinyl sign panels for illuminated pylons, directories, storefront, etc. We use high quality, shatterproof polycarbonate, not acrylic, for most of our panels. we can even build custom cabinet replacements with full electrical access. Most of our custom sign panels come with high-quality lamination, which protects the color against UV rays and environmental wear.
Post and Panel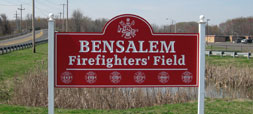 Post and Panel Signs can mean any sign that uses a panel in combination with posts to secure the panel. The most economical type are wooden signs/wood posts commonly used for real estate, construction site, or smaller scale retail and business use. Other materials used include aluminum, aluminum composites & PVC. They can also be carved and custom painted for a higher end look, contain metal and electrical elements common with restaurants and retail, or combinations of different elements to create a unique look.
Directional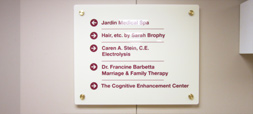 Directional, or way-finding systems can be for outdoor or indoor applications and are common in large complexes such as hospitals, corporate centers, sporting facilities, and learning institutions. We can develop a custom system for directing people quickly and easily that is consistent with your brand whilst enhancing your property with aesthetically pleasing, easy to navigate signage.